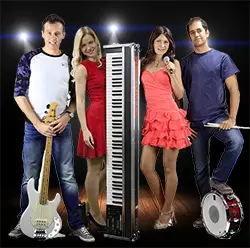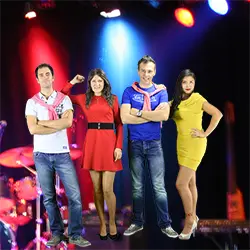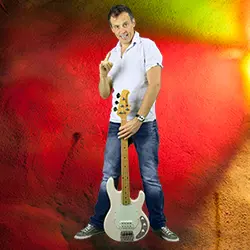 Cover band, Party Band, Wedding Band
It seems like it's easy to play in a cover band. Well, actually it's not. Our primary goal is to play the music that you love--to play it the same way that you're used to hearing it on the radio or on a CD. Our rule is simple: cover songs shouldn't be modified and should be performed very close to the original version.
Then what is the difference between us and a DJ? A DJ can also play any of your favorite songs the way you're used to hearing them. The difference is that we're playing them live. This means that somewhere in the invisible space between the notes, we can feel the mood of your party and bring it into the music. We believe that is the obvious difference between a live cover band and a DJ's playback.